Stars Brut Nature Reserva 2014, bestowed the best cava trophy in the Wines from Spain Awards 2019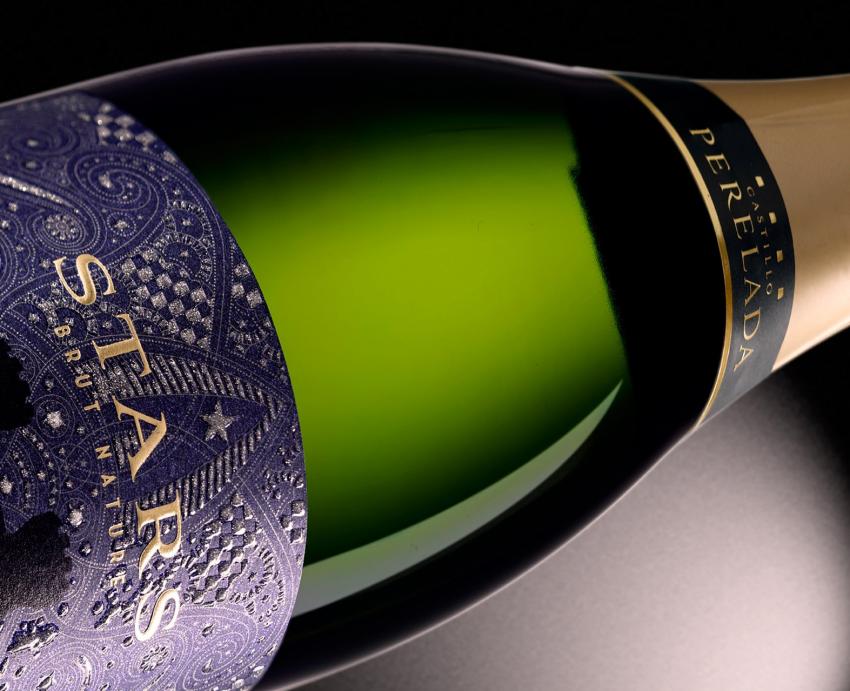 The best wines from among all the wines sold in the UK are chosen in blind tastings carried out by an expert tasting jury led by the prestigious wine critic Tim Atkin, MW.
Perelada's Stars Brut Nature Reserva 2014 has been chosen as the best cava by the tasting panel in the "Wines from Spain Awards" contest. This sparkling wine is made by Cavas de Perelada from a carefully selected blend of base wines using the Xarel-lo, Parellada and Macabeo varietals that grow in the vineyards of the Cava D.O. The free run must fermented under controlled temperature, and after the secondary fermentation in the bottle, it aged 15 months on the lees before its disgorging. It is clear and bright, of a pale straw color, with greenish highlights. The fine creamy bubbles form a persistent crown. On the nose it is clean, with fruity tones underpinned by rich aromas from ageing on the lees. It is dry, subtle and complex, with a wonderful balance on the palate. Every summer since 1987, the Castle of Peralada has been organizing one of the most prestigious music festivals of all of Europe. This cava is a tribute to all the artists who year after year shine on the stage as brightly as the stars of the Ampurdanese sky under which they perform.
ICEX España Exportación e Inversiones and Wines from Spain in London organize the "Wines from Spain Awards 2019" contest with the objective of making British consumers aware of the great diversity and quality of Spanish wines. In each edition of the contest a select group of experts from the wine sector come together to choose the hundred best Spanish wines with distribution in the UK. From amongst these wines labelled as Award Winners, there will be another round of tastings to pick those whose outstanding features within the different categories make them deserve being award the label of Champion Wines.